» Article Huang (II) » ZEP TUR A AWM LO!!!
By Vanlalhmingsangi, Tahan
Hmanah chuan, Rangoon khawpui kawng sira inpho thenkhatten an thil zawrh chu tihian an aupui thin an ti – Sana…kawrlum/sana lei ru…. England ram chhuak ngat, cheng 5-in lei ru etc…. tiin. An kiang hnaia inpho, mahse Europe ram chhuak ni lo, Asia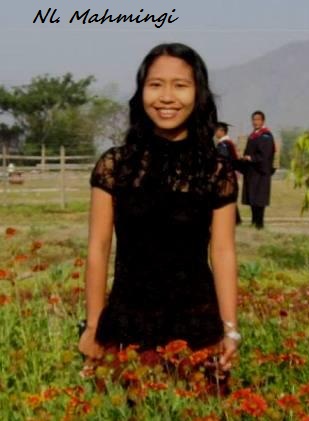 ram hmun hrang hrang – Japan, Singapore, Thailand siamchhuah zuarte erawh chuan – sana kan zuar, kawrlum kan zuar, cheng 2.5 in lei ru tiin an au ngam tawk a, a siamchhuahna ram phei chu an sawi lang ngam lo an ti thin. Zawrh inang ro rovah, Europe ram chhuak zuartute an hawi champ thei hle an tih chu. Khang hunlai khan England, Germany ram siam thilte khan kan ram tiamin khawvel pum a fan a ni.
Indopui a zo va, Europe ram thawmhnaw hmuh tur a vang tial tial a. 1988 hnulamah phei chuan Asia ram hmun hrang hranga thawnhnaw, a hma zawnga hralh kal ngai lo kha kan ramah a rawn lut chum chum a. Boarder Trade tiin hmun tinah kan ram thenawm thil siam tha tak tak lei sen lohten Europe ram chhuak bungrua a luahlan ta hial a. England emaw Germany ram emaw siam ni tawh lovin, Japan, Singapore, India ram chhuak ngat a nih loh chuan a tlo lo a, kan lei tha duh tawh lo. Indopui II-na zawh atang khan an tang em alawm. An ramin hma a sawn, sorkarin mipui hmasawn nan tan a la bawk. Tunah phei chuan kan sawi lan tak Asia ramte chuan khawvel insumdawn tawnna (global market) a tuam hneh hle a, China leh India ram phei chu America-in a awh-tlawn a nih ber tawh hi.
Hman atang tawhin kan ram pawhin khawvel insumdawn tawnnaah hming chherna a lo nei thin a. A ei sen loh avanga khawvel hmun hran hranga a buh tharte hralh chhuah kha a ni. Europe leh Asia khawmual hmun tam tak, India, Pakistan, Korea thlengin he ram hian a buhte a sem chhuak thin a nih kha. 1950-1960 chho thleng khan Burma ram chuan khawvel hmun hrang hrangah kumtin buh ton nuai 15-20 inkar chu a thawn chhuak reng a. Tunah erawh chuan kum khatah ton nuai 10 thawn chhuak tur pawhin beih fe a tul an ti. Chutih laiin kan ram thenawm Thailand chuan kumtin buh a thawnchhuah zat hi ton nuai 100 a tling an tih pek chu maw le (www.businessweek.com). A zawrhna tur chu awm se hei aia tam pawh zawrh chhuah an duh thu an la sawi zui. Hmana hming lang pha ve miah lo khan tunah chuan min khum nasa a, Thangkura tawngkam takin "kan level-pui kan pha lo" a ni ta ber mai.
Tuna kan ram dinhmun kan thlir chet chet chuan Japan siam TV kan en a, Thailand leh Hong Kong thuam kan inbel a, Korea hair style kan la a, India bike kan chuang. Hei hian eng nge a lantir? Kan ram leh a chhunga chengte hi ram dangin an bungruain min thuam a, a thlawna min chawm hauh bawk si loh avangin kan hnen atang hlawkna tam tham fe chu an kutah an hui lut mek tihna a ni. Chu mai a ni lo. Sumdawnna atana tha lawr larh mi ramin an neih zawh loh rohlu inphum, mi ramah chuan mihringte duhamna vanga lo chereu zo tawh thil tam tak he ram chhung ngeiah hian a la awm tih an hre kar a; vawk vulhtuin a vawk vulh lai a man man that loh hlauh vanga duat taka chul heuh heuhin a chawm thau hmasa phawt thin ang hian kan rama hlawkna inphum hmutute chuan min chawiin min chul hliau hliau tan ta. 'Democracy ram' anga chhal kan nih atang khan Japan leh Europe ram thenkhat chuan kan ramah sumdawng milian vehthlemtute (a bik takin market capitalists) rawn tirin 'khawi hmun atang nge he ram thau hi kan sawk tan ang' tiin an rawn veh them them tawh a.
Keini a rama cheng mihring maktaduai 50 chuang hret, 1990 atang mawngping khuaa khung mawl/ât tawhte chuan ram dang sumdawng company lian rawn lut chu 'hun rei tak chhung tlumtea thlira kan lo thlir leh kan lo mangphan fo' a lo ni kher bawk nen 'kan ropui ve dawn ta' tiin kan welcome em em a, kan hak hlauh ang tih erawh ka hlau thin. Ram thenkhatte lah chuan kum rei tak, Myanmar hrenna anga an lo ngaih sanction tihtawp an lo puang ve chhen bawk a, mahni ram chhungah mahni ram chhuak thil siam hmuh tur a la vang ta tho a. Democracy ram nih hnuah pawh a ram atanga chhuak thil tha ei-in tur, silh-fen tur, hman tur a awm chuan si loh chuan ram dangten min rawn awp tha leh dawn ta em ni le? Nge, a ram chhuak chu a awm a, mipuiin ngaihhlut nachang kan hriat loh avangin siam chhuaktuten an tawpsan leh thin zawk em ni le? Chuti ang a nih vaih zawngin 'ram phatsantu' kan la tamah ka ngai hmiah.
China, Brazil leh South Africa ramahte chuan sumdawnna hmun pawimawh ber berte chu sorkar enkawlna hnuaiah an la dah theih avangin an ram chhunga ram dang company lian dingte chuan an thu thuin sorkar an chheih kual thei chuang lo. Chutiang bawkin, ram dang atanga sumdawnna lian tham rawn lut chum chum pawh ni se, ram hnukpui nena inkungkaih sumdawnnate chu a ram sorkarin a ram mipuite tan vuan tlat thei sorkar nghet kan mamawh a ni. Amaherawh chu, kum thum liam ta atang khan ram ta bil anga sorkarin a lo enkawl (nationalized business) te chu private company lian kutah a hlan hmiah hmiah tawh si a. Ram pakhat emaw ram pakhat aia tam emaw pawhin sumdawnna hmangin kan ram hi hum thek an tum ran tawh a ni.
Khawvel ram ropui bera inchhal thin America ram meuh pawhin a chhoh en tawh ram pahnih – India leh China ram inkarah – ram te tak te, mahse chhuanawm fahran, khawmual, tui chhung, lei hnuai thuk tak tea virgin rohlu athuah athipa pai tlat kan ram chu a thu ve khar a. Mahni ro inrelin a chang chuan a chhunga chengte pawh kan lo innghirngho ve fo thin. Amaherawh chu, ram khata cheng, chhung khat nihna bo thei chuang lo kan nih hre rengin kan inhaw rei thei chuang lo. He ram chhunga awm thil achhia atha zawng zawng chunga thu neitu ber chu a ram chhunga chengte an ni tur a ni. Chhungkaw ro chu chhungkaw tan a ni a, thenawmpa a nih mai avangin ro kan sem kher lo. Ram chhunga cheng unau zaten kan ram ro chu kan khawm tur a ni lawm ni?
Thenawm chu inpuitawn dial dial tur kan ni a, thenawm tha nei phei chuan a thenawm chu a duhsak a, buaina a tawh changin a tanpui thin. Amaherawh chu, kan thenawmten dik lo taka ramri an rawn khamin kan dawh mai mai ngai lo. Kan eibar zawn dan tur te, kan chaw ei tur leh kan silh leh fen tur chena kan chhungkaw chunga ro an rawn rel chu tute chhungkua mahin an duh lo va, kan rosum thleng thlenga thenawmte hnena pek zel phei chu dan a ni lo.
Thenawm nau a nih ngawt vangin nuin a fa hnute hnek tur zawng zawng thenawm fa a hnektir ngawt thei hek lo. Thenawm nausen chu fahrah a nih erawh chuan nu hnute tui chu intawm tur chu a ni mawlh mai. Tuna kan dinhmunah erawh chuan, kan chenna khaw tam zawkte zan lamah a thim mup laiin kan ram oil hmangin thenawm ram a eng uar a, kan ram oil leh power hmang bawkin fridge leh air-con nen ram thenawmten khawlum hre lova nitin hun an hman laiin khaw lum tuar lovin kan pi leh pute an thi pup pup a, electric fan tak ngial pawh tuai vir thei dinhmunah kan la ding si lo. Gas hman tur nei zo lo keiniho hian khaw lum leh sa em em karah thing kan tuah vut vut laiin kan ram gas hmang bawkin thenawm ramten chaw an chhum hiau hiau a ni lawm ni? Chu chu a fair i ti em le? Tunah hian experience kan la neih loh vangin ram dang siam changkanna thenkhat kan ram thenawmte lak atanga kan leite chu lawmin kan khi vur vur pawh a ni mah na. Amaherawh chu, he sumdawnna khawvelah hian tu ram mah hian a thlawnin thil min tihsak dawn lo tih hria ang u khai. Kan lawm nan kan kutah cheng 100 min hmehbel chawt chawt laiin hnunglam atang cheng 1,000 a put chhuak reng a ni. Kan ram hausaknate hi ramdang kutah kan luanluhtir zel dawn nge, keimahni ngeiin kan chhungkaw tan (a rama chengte tan) kan hum dawn? Hei hi tunlaia kan ram dinhmun a ni; zep tur a awm lo.
Thu rawn thenkhatte:
The Voice by Ba Ba, 29th March 2012, p. 35.
The Voice by Min Ngyo Tun, 5th April 2012, p.27.
Note: He thu hi Kohhran Palai a bi-monthly journal-ah chhuah tawh a ni.
Filed under: Article Huang (II)